Loft Conversions
You don't have to move to improve and extend your home.
We have a specialised team trained to perform loft conversions and whether you need a guest bedroom, an extra bathroom, a place to study or a playroom for the children – we'll do the job with the minimum of disruption guaranteed.
Converting your empty attic space into a useable room can be the most cost effective way of adding significant value to your home and increasing your liveable space – whether for another bedroom, office, gym or entertainment room for your teenagers.
A loft conversion can add a significant amount of money – up to 20% – to the value of a property. Many families choose to convert their loft area as a means of obtaining more space without having to endure the costly and stressful process of moving home. Work taking place in the loft can also be less disruptive than, say, a major extension to an existing living space.
A loft conversion is one of the most technically complex projects that can be carried out to a domestic property. When a loft becomes used for anything other than domestic light storage a Building regulation is required.
Types of Loft Conversions
There are four common types of loft conversions – roof light conversion, dormer, hip-to-gable, mansard.  The most suitable one for you depends on the style of property you have, your budget and the space and loft head height available.
Roof light conversions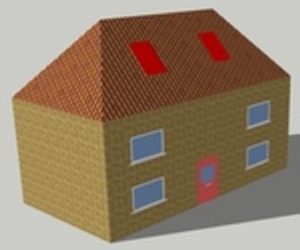 Roof light conversions are by far the cheapest and least disruptive option, as you won't have to make any changes to the shape or pitch of the roof. Instead, it's simply a case of adding in skylight windows, laying down a proper floor, and adding a staircase to make the room habitable. However, you'll need to have enough roof space already without having an extension for this type of conversion.
Dormer conversions

A dormer loft conversion is an extension that protrudes from the slope of the roof. Dormers, in particular flat-roof dormers, are the most popular type of conversion. They are suitable for pretty much any house with a sloping roof.  Dormer conversions are less expensive than mansard or hip-to-gable conversions, but will still add a good deal of extra headroom and floor space.
Hip-to-gable conversions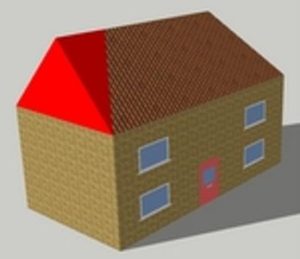 Hip-to-gable conversions work by extending the sloping 'hip' roof at the side of your property outwards to create a vertical 'gable' wall, creating more internal loft space. This type of conversion will only work on detached or semi-detached houses, as it requires a free sloping side roof. If you have a detached house with sloping roofs on either side, you can build on both of these to create an even more spacious double hip-to-gable extension. 
Mansard conversions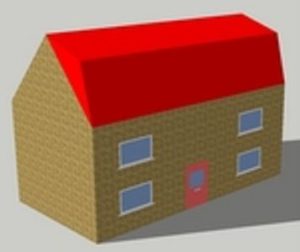 Mansard extensions run along the whole length of your house's roof and will alter the angle of the roof slope, making it almost vertical. These tend to be the most expensive type of conversion, but will result in a significant amount of extra space.  Mansard conversions are suitable for most property types, including terraced, semi-detached and detached houses.